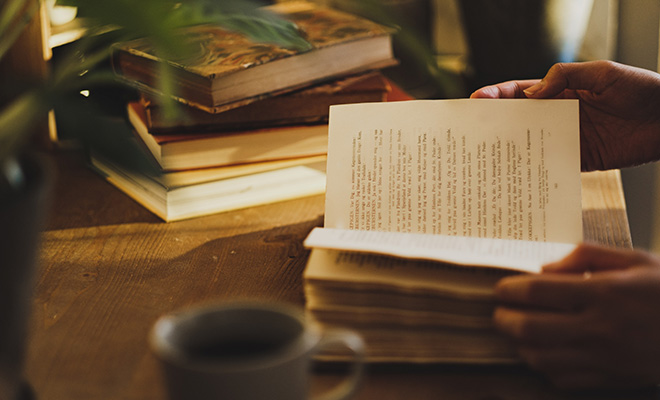 Verse reported on the Draft Bill Submission in March 2023. That article can be found here. The Cabinet has now passed the BIll to the Diet for enaction into law, expected in June 2023. This "Optimization of Transactions Related to Specified Contractors" was written to "create a stable working environment for entrusted non-employee business workers and optimize transactions related to entrusted businesses". The purpose of this law is to contribute to the healthy development of Japan's national economy, especially in light of the diversification of work styles in the country. Optimization of Contractor and Outsourcing Relationships in Japan is an important advancement.
Verse Corporation publishes articles on timely issues in Japanese Social Welfare and Labour Law. Japanese payroll, source deductions, and all labor law work & pay rules regarding compensation, social insurance, absenteeism & sick leave, etc. require strict adherence. Labor/employment law can be complex, even for Japanese companies, and must be handled mostly in Japanese. As with all social welfare and labor law matters in Japan, please seek out professional Sharoushi (Certified Labour Law and Social Insurance Attorney.)
Related Documents from the MHLW – All in Japanese
Draft law on the optimization of transactions related to specific entrusted businesses
For details on the new law, please refer to the above documents or your local Sharoushi. Selected highlights are as below:
Regardless of whether it is a specific entrusted business operator or not, companies must establish a system to receive consultations from a party of the outsourcing company and make the consultation window known.
When determining remuneration, consider the necessary measures based on this law to ensure the necessary expenses related to the safety and health of specifically commissioned workers.
In concluding an outsourcing contract, take necessary measures to consider the safety and health of specifically commissioned workers, and set a date with a number of working hours that don't harm mental and physical health.
Based on the fact that there are specific contractors who entrust business through intermediaries, we will monitor businesses that mediate outsourcing, and from the perspective of ensuring quality, the need for regulation of intermediaries that are not subject to this law.
Consider how to protect workers who work in a way that does not depend on employment, based on the enforcement status of this law and the actual situation of employment, and take necessary measures.
In order to ensure the effectiveness of this law, when establishing ministerial ordinances and guidelines based on this law, since contract contents vary greatly depending on the industry and industry, so stipulate ministerial ordinances and guidelines based on the opinions of each industry and the parties.
To fully disseminate and publicize the purpose of this law, cases that violate this law, etc., to subcontractors, specified contractors, and businesses that mediate outsourcing.
In order to grasp the actual situation after the enforcement of this law, and when reviewing it three years after enforcement, we will listen to the opinions of the parties concerned, including the parties, and consider it.
The method of specifying benefits, compensation and other conditions in outsourcing is not only in the form of contracts and purchase orders, but also by using services with download functions, not only e-mails but also other electromagnetic methods, etc. Consider admitting ways that do not overburden both parties.
The contract contents to be specified should include the business content, deliverables, and compensation amount, as well as the delivery date, delivery place, payment method, change cancellation conditions, etc.
Regarding prohibited matters for contractors, we should consider expanding them with a view to verifying the operation status of this law.
As a protection of the contract in the case of a continuous contract for a long period of time, consider the way of advance notice at the time of cancellation, etc., based on the enforcement status of this law.
Clarify in the guidelines that it is the duty of specific outsourcing companies to prevent harassment recurrence measures, and to consider how to conduct research facts related to cases and training on harassment prevention measures. In addition, for specific contract companies, we will respond to appropriate consultations w.r.t. freelance trouble with a settlement mediation function.
To consider life risk measures such as diseases, disabilities, deaths, and closures of specific contractors.
Regarding the protection of disguised freelancers and para-subordinate workers, the Labor Standards Inspection Office, etc. should actively listen and confirm.
To consider measures so that labor-related laws and regulations are appropriately applied to workers under the Labor Standards Act.
For items to be specified in documents, etc. to be prepared in the case of outsourcing, please provide specific guidelines in advance and be fully informed. In addition, organize and publish information on major violations, etc.
Thoroughly inform the outsourcing business operator so that the outsourcing business does not unilaterally notify the specific entrusted business operator, which is a consumption tax-exempt business, to become a tax-exempt business, by suggesting the disadvantageous handling of compensation reduction, etc.
Optimization of Contractor and Outsourcing Relationships in Japan is an important advancement.
While the pandemic has sped the use of such outsourced relationships, all trends regarding the future of work suggest the permanent importance and growth of this aspect of the economy.